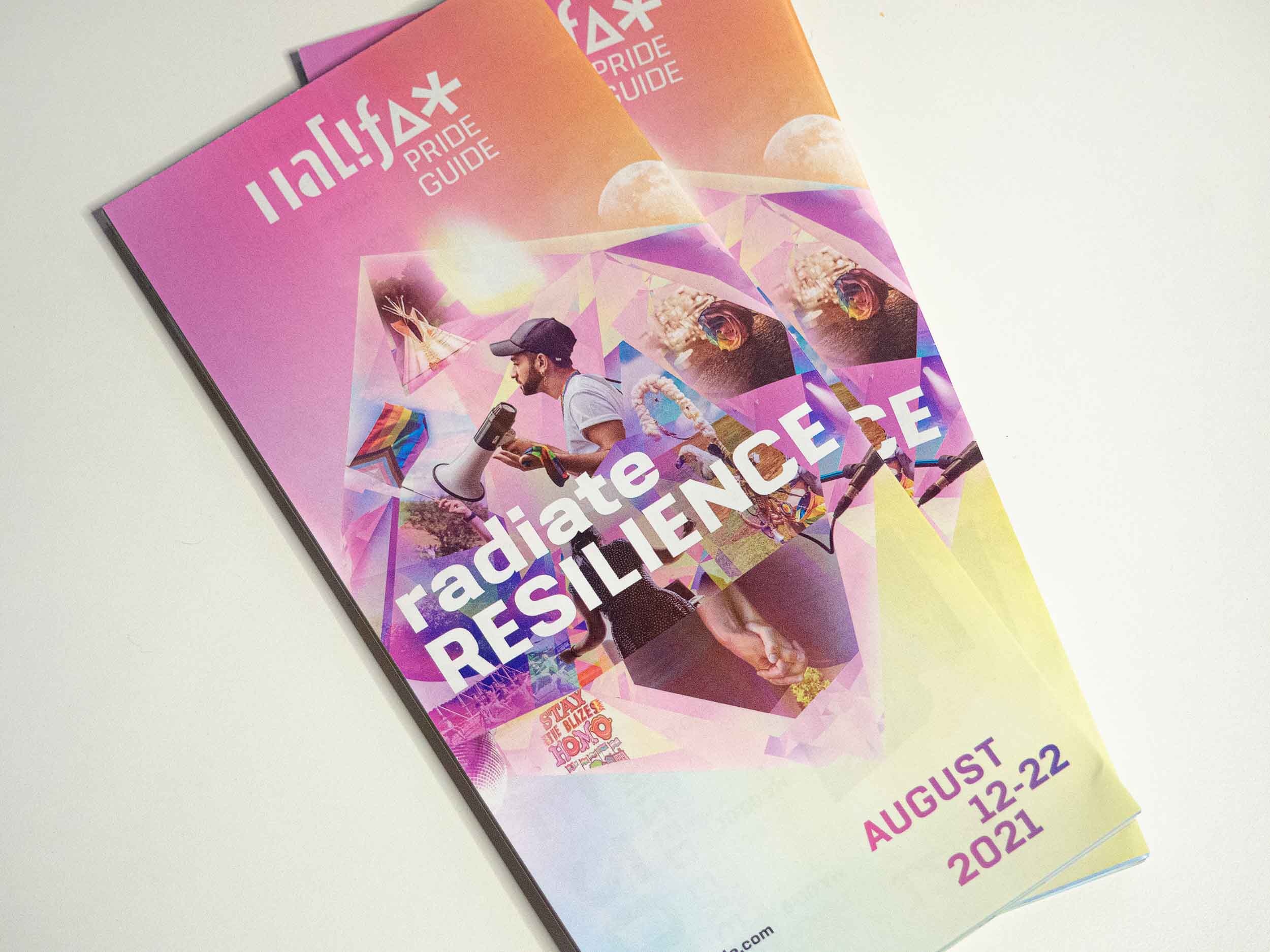 After 2020, most festivals and events have had a hard time finding the balance between making spaces safe and accessible for people. As that happens to be one of their core reasons for being, Halifax Pride wanted to ensure their communications for the 2021 festival reflected the resilient spirit of their community. In conjunction with work done with Revolve Branding and Marketing, we helped to name this year's festival and create the promotional materials and guide.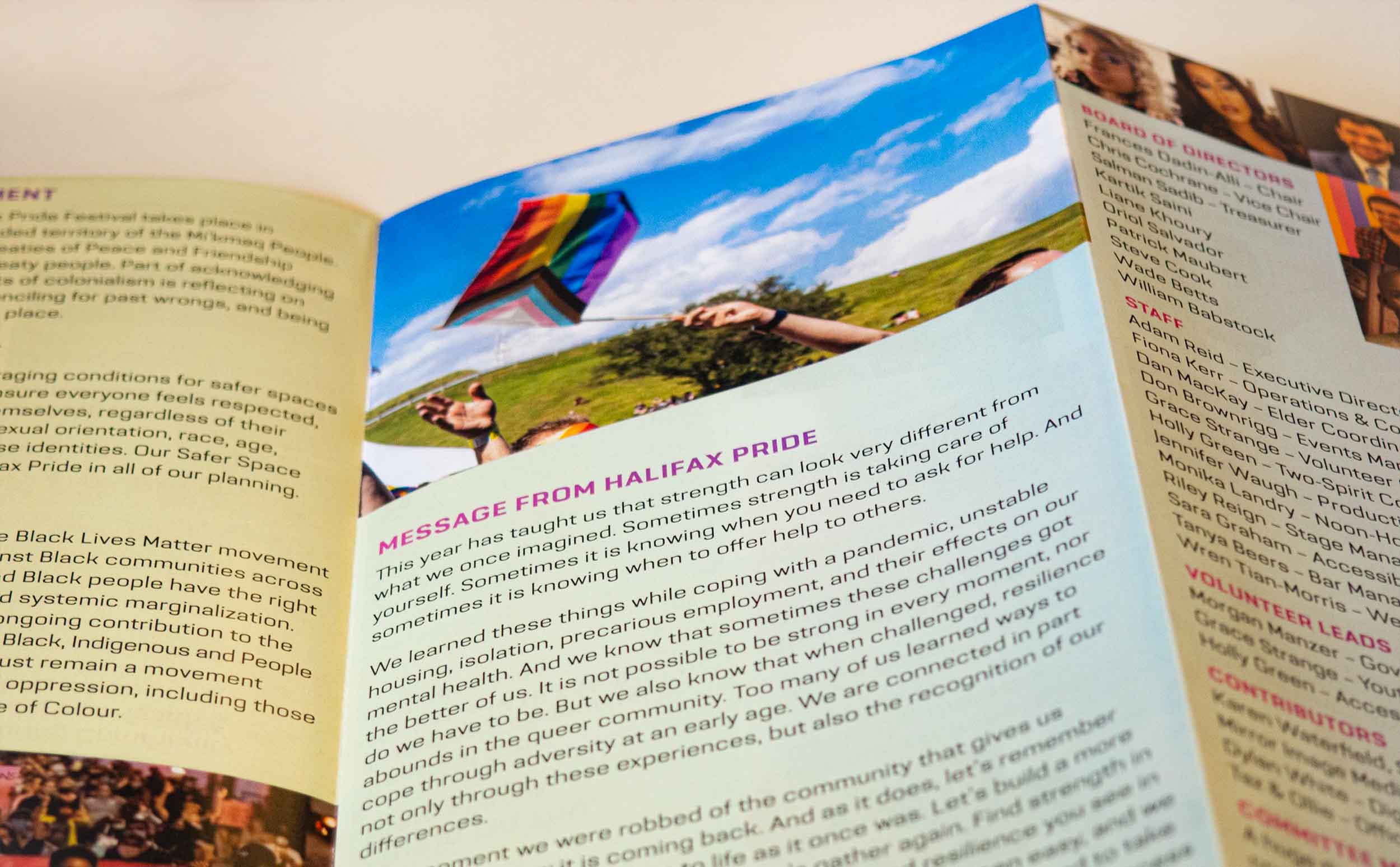 Working with the team at Halifax Pride, we helped bring to life a new style of festival guide. Designed as a fold-out brochure, it gives attendees a quick reference to the stories behind this year's festival, participant information, and the events schedule.
Small details like adding motion to site graphics and incorporating QR codes (an unforeseen trend from COVID-19) helped ensure this year's festival was not only safe and accessible but relevant to attendees.