After years of distance, the 2SLGBTQ+ community in Halifax needed to reconnect.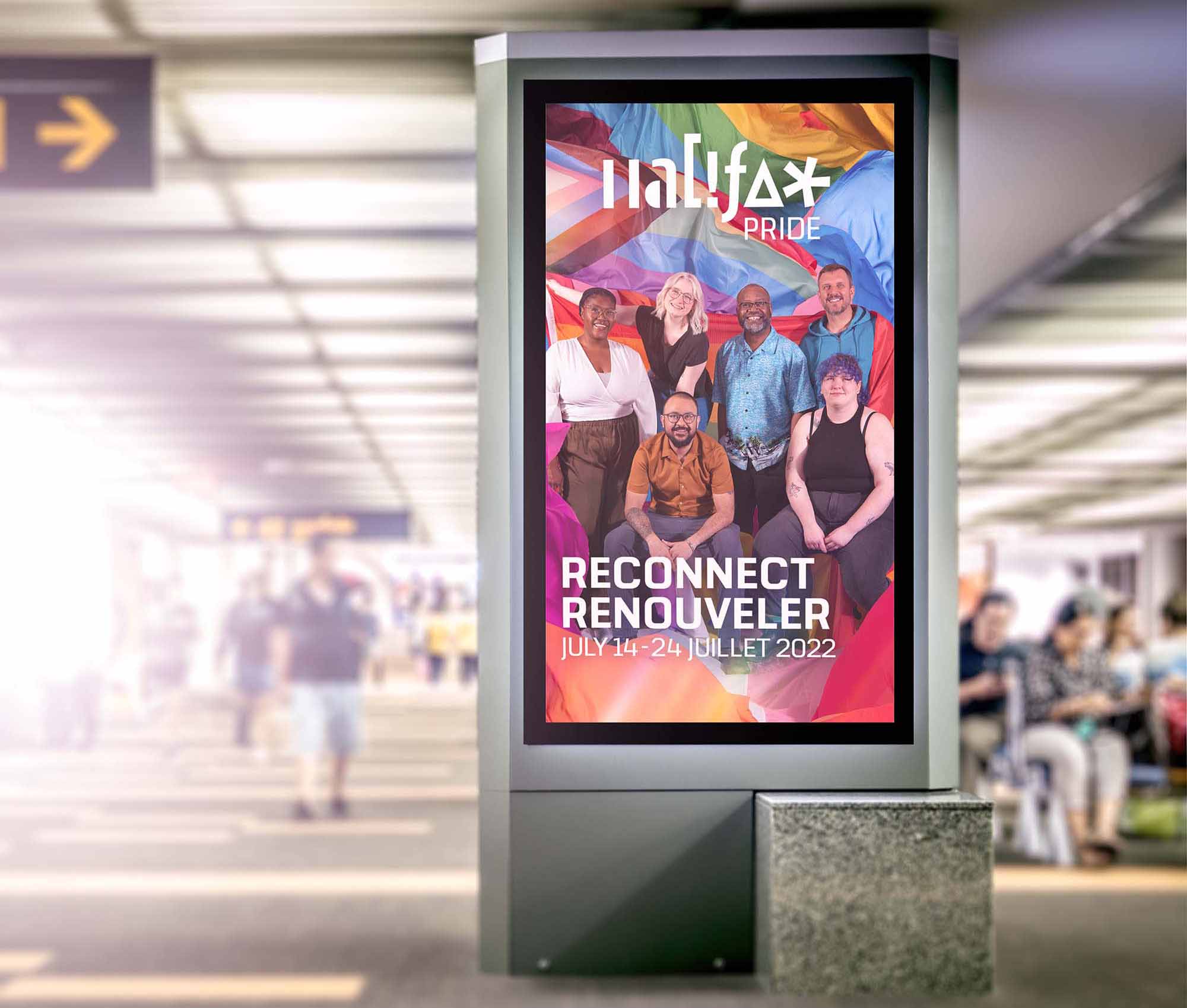 For the second year in a row, we were honoured to help Halifax Pride promote their festival, and 2022 brought the return of many in-person events and gatherings. We centred this year's theme on reconnection and the power that coming together as friends, chosen-family, and individuals with Pride.
In addition to capturing the community, we also developed event promotional, on-site graphics and the festival guide. A foldable booklet gave visitors an easy way to learn about the festival and its variety of celebrations and reflections.