For people facing houselessness, crisis shelters are a short-term solution to a long-existing problem in our communities.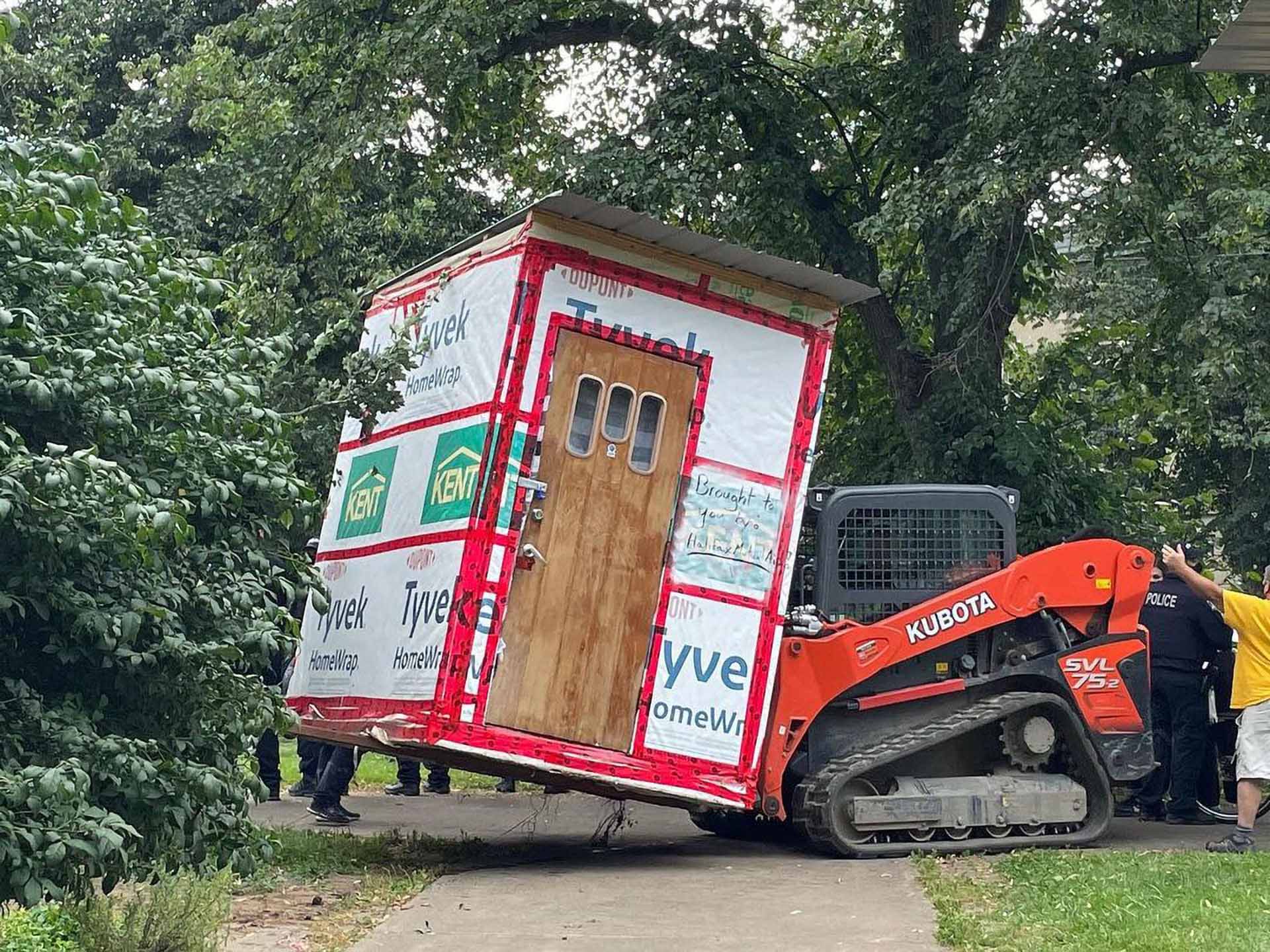 Halifax Mutual Aid is an organization committed to taking action against houselessness. Anonymous and volunteer-led, they offer open-source plans and instructions for folks to assist those in need. To those in power, taking action can be seen as a threat.
On August 18, 2021, neighbours in downtown Halifax were forcefully evicted by the city. Their shelters were dismantled and used as a symbol of lawlessness and disorder. Supporters and shelter users were pepper-sprayed and arrested. In the following months, we wanted to find a way to help. Partnering with Halifax Mutual Aid we created HolidayShelters.com and helped reframe the issue around the holiday season.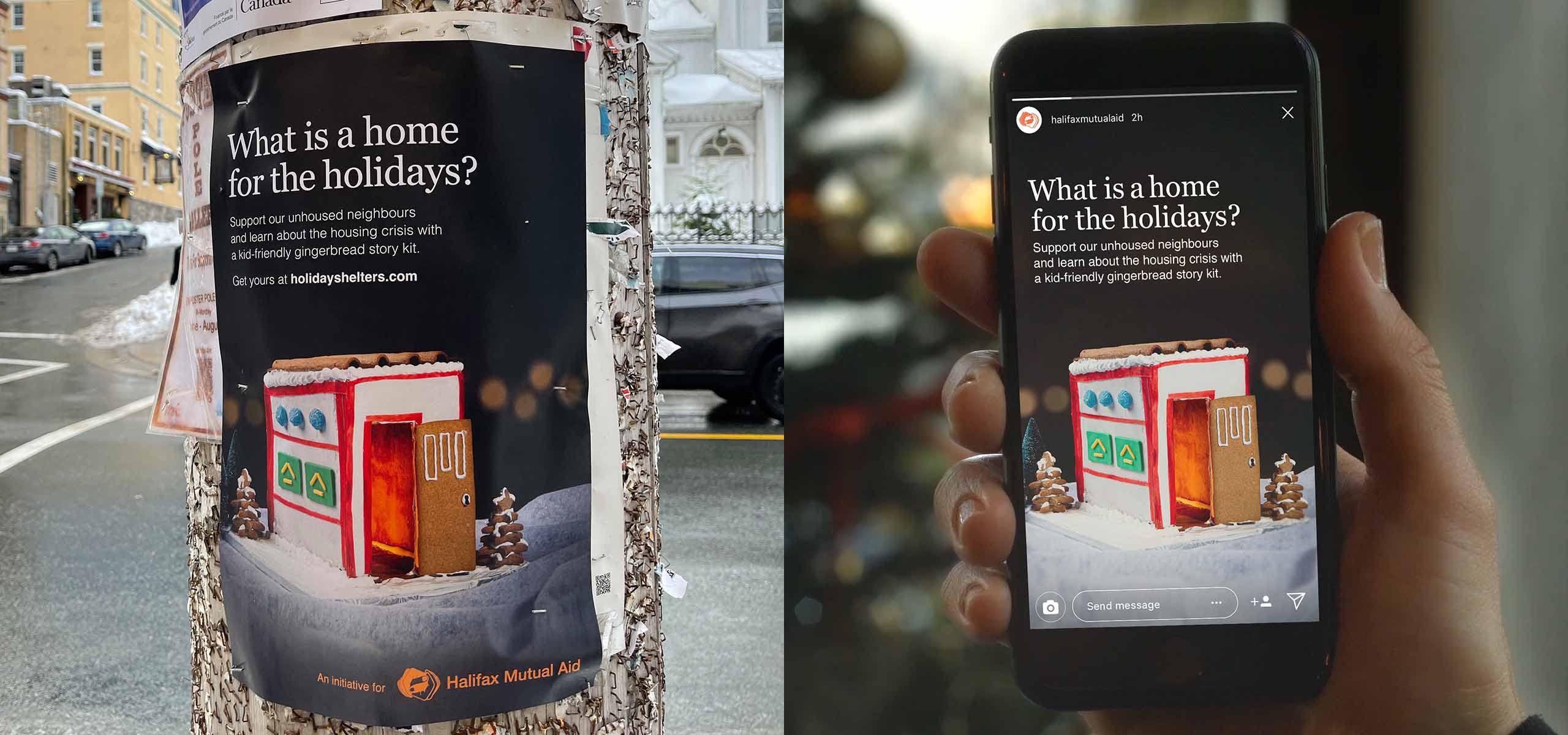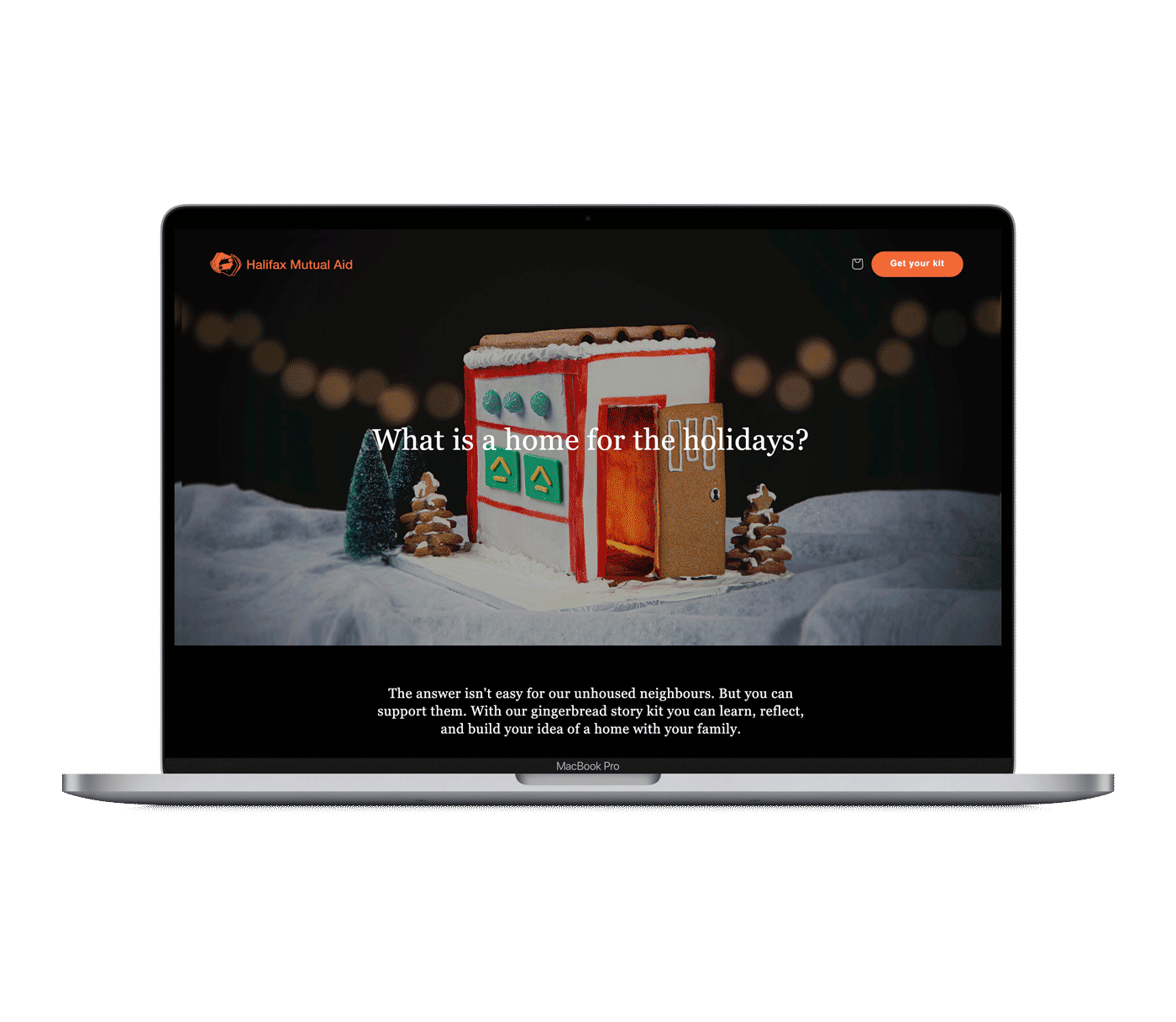 Partnering with Stone Hearth Bakery and MetroWorks Employment Association, we sold a limited edition gingerbread kit to raise awareness and education.
All money raised, around $4,000 was donated to Halifax Mutual Aid and is enough to assist in building 2-3 crisis shelters. Perhaps more importantly, we helped families talk about the issue of houselessness constructively and positively.
Photography: Aaron McKenzie Fraser